Uproar's notable accomplishments include securing Fattmerchant a spot on the 2020 Forbes Fintech 50 list as well as working with U.S. News & World Report throughout the ranking process for the Best Credit Card Processing Companies of 2020. Fattmerchant was named the Best Credit Card Processor of 2020 and Best for Higher-Volume Businesses.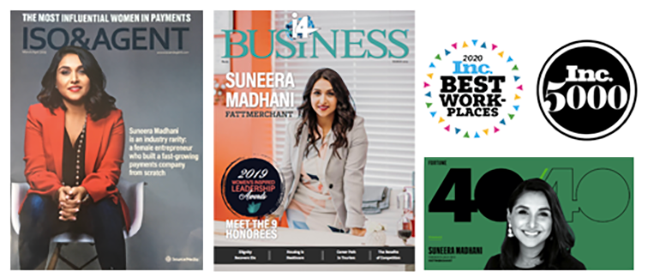 Utilizing Madhani's founding story, Uproar established her as a strong female leader in the payments space and national business space. After pitching her story and Fattmerchant's unique concept, Uproar landed her contributed content in Forbes, Fortune and Entrepreneur. The team also worked to have her named the "Most Influential Woman in Payments" in 2018 by ISO & Agent.
Uproar has also had success in earning coverage in specific industry trade publications outside of the payments sphere. Uproar works with the marketing team to identify specific verticals Fattmerchant wants to expand its clientele base. The team landed coverage through partnership announcements and explaining the benefits of Fattmerchant's services in publications dedicated to field service businesses, restaurants, hotels, retailers and dentistry.