Uproar successfully announced a niche technology to the world, resulting in more than 50 articles. As a result, eSight experienced record web traffic with an 8x increase in the month of the product launch alone and a 10x increase in leads for the quarter following the launch, quadrupling sales. TIME Magazine also named eSight on its prestigious list of 25 Best Inventions of the year.
Following the product launch, Uproar continued to leverage heartwarming human interest stories to secure national TV coverage with NBC Nightly News with Lester Holt, ABC News and Inside Edition.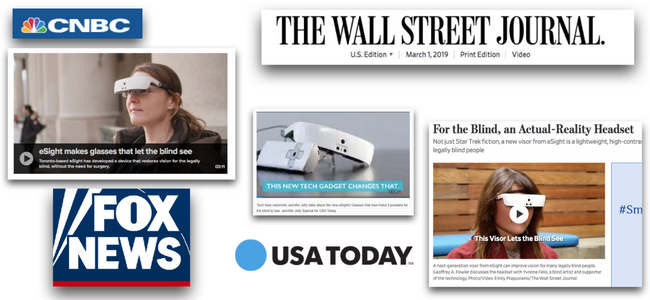 Click here to learn more about Uproar PR's XR VR services.