Uproar secured interviews with ThirdEye's CEO and coverage in top tech and business publications, including Forbes, Mashable, SiliconANGLE, Fast Company, CNET, ZDNet and Recode, touting the products sleek form factor and enterprise applications.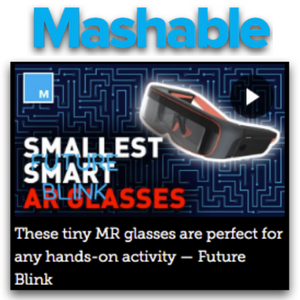 To position ThirdEye's CEO as a thought leader in the AR/VR/XR space, Uproar made recommendations for industry awards, key conferences and chased media opportunities to insert the CEO into timely conversations and build credibility within target industries. Uproar's nomination secured placement in Forbes 30 Under 30 list for Enterprise Technology, and its application for EY Entrepreneur of the Year also landed ThirdEye's CEO as a finalist for the prestigious award. Uproar also successfully coordinated The AR Show, XR For Business, Xtended Realities and ARtillery Intelligence podcast opportunities.

Reaching target verticals is of the utmost importance to maximize enterprise lead generation. To help achieve the company's goals, Uproar created targeted pitches for several key industries, including healthcare, field services and construction. Uproar successfully landed hits in Construction Executive and Commercial Construction and Renovation, and drafted a contributed article on behalf of ThirdEye's CEO in Field Technologies. In addition, Uproar landed interviews with Healthcare Weekly and For Construction Pros' Digging Deeper podcasts, giving ThirdEye a direct line of communication to its target audience.
Click here to learn more about Uproar PR's XR VR services.